Europe, Come Build With Us! Here Are The Very First Tickets To The Disrupt Europe Hackathon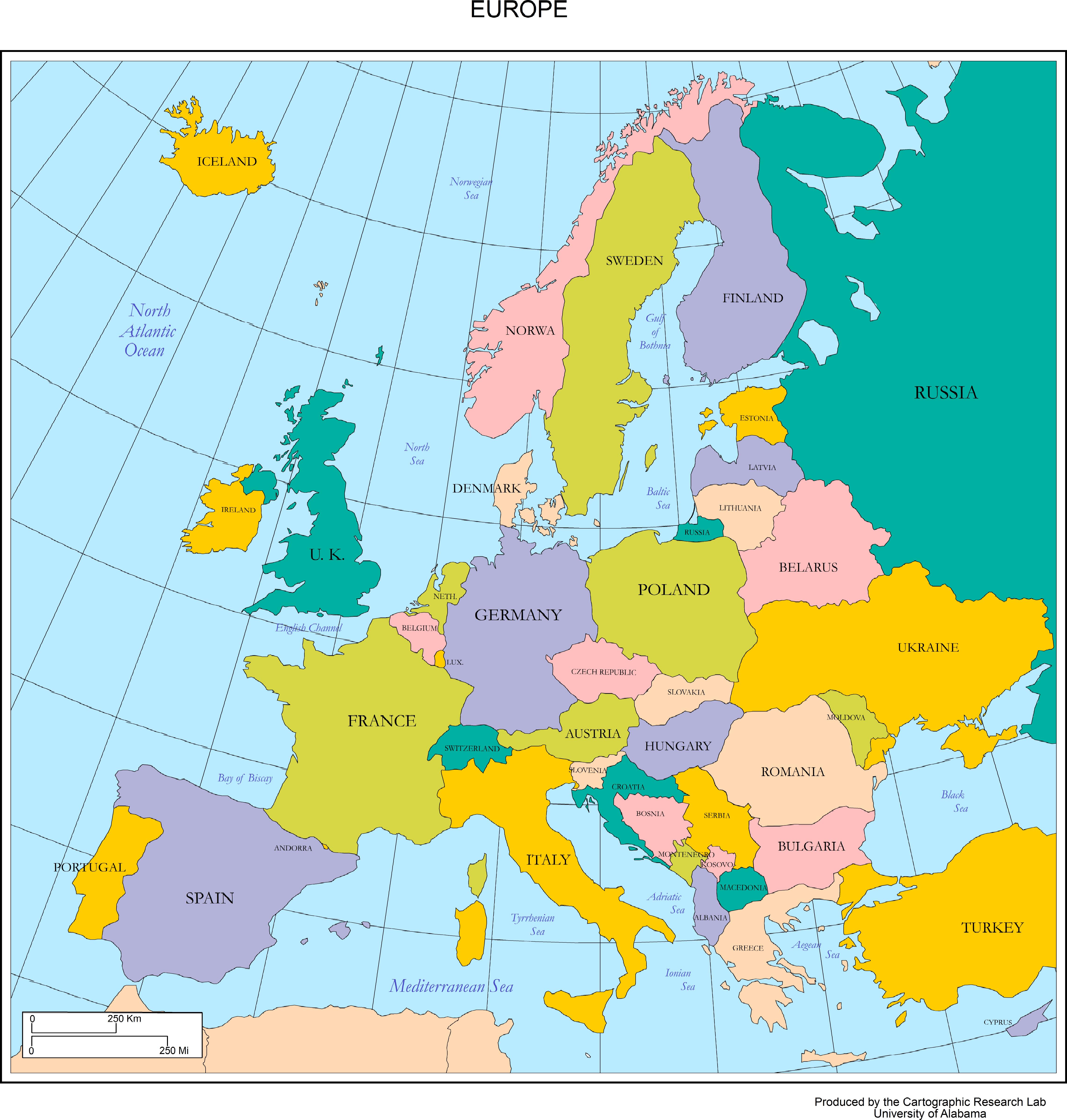 Ms. Merkel won a stunning victory last night, almost capturing an absolute majority for the first time in over 50 years. She ultimately came just short of that feat, so her conservative Christian Democratic Union (CDU) will have to forge a coalition, most likely with the Social Democrats (SPD), which trailed over 15 points behind. RECOMMENDED: Think you know Europe? Take our geography quiz. But her strong mandate is clear. Last night's results put Merkel on course to surpass Margaret Thatcher as the longest-serving female elected leader of Europe. They also seal her position as the world's most powerful woman, putting Europe's destiny more squarely than ever in her hands. But Europeans expecting major changes from Germany post-election, even with a government that turns leftward with a possible SPD coalition, are most likely going to be disappointed, say European analysts. A coalition could take months to build, delaying any forthcoming changes. And ultimately Merkel won such a clear mandate because Germans like her slow and hesitant approach on Europe. Ulrike Guerot, the German representative for the European Council on Foreign Relations, says there is a mismatch of expectations between what Europe seeks from Germany and Germany's ability to follow through.
Europe-Wide Studies Published On Cormorant-Fishery Conflicts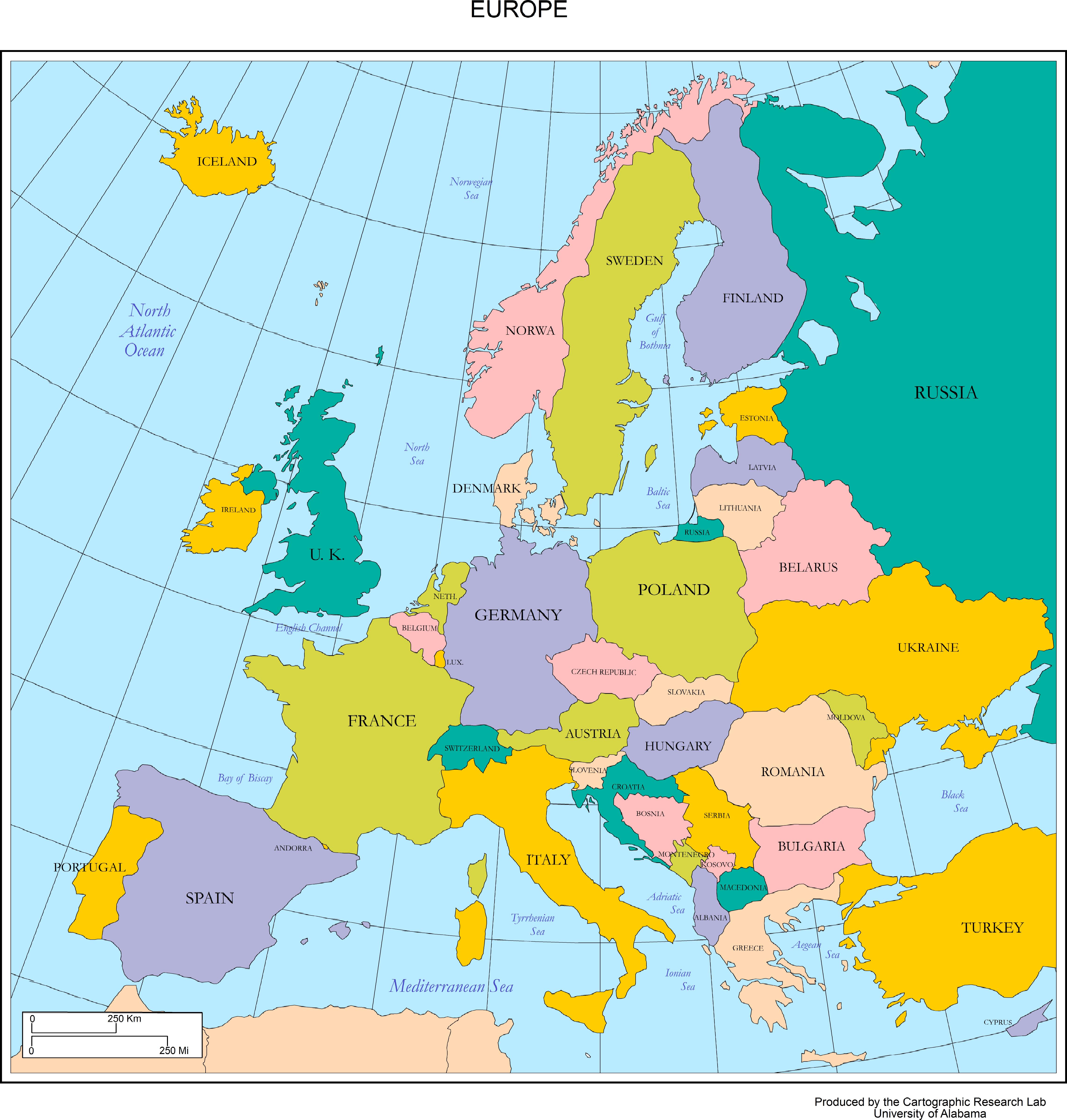 economy was losing steam. "Tapering uncertainty continues to keep traders risk appetite in check," Capital Spreads trader Jonathan Sudaria wrote in a note. European stocks have now erased all their gains triggered by the Fed's surprise decision, although the broad STOXX Europe 600 is still up 5.2 percent so far this month, on track to post its best monthly performance in two years, and its best month of September since 1997. Despite the gains expected at the open on Tuesday, Aurel BGC chartist Gerard Sagnier warned that stocks may be entering a phase of consolidation. "Indexes are showing signs of weakness, with a key support level broken on the S&P 500 and a number of short-term support levels broken in Europe. But for now, the retreat could be limited, around 2 to 3 percent on the downside," he said. ——————————————————————————– MARKET SNAPSHOT AT 0623 GMT: LAST PCT CHG NET CHG S&P 500 1,701.84 -0.47 % -8.07 NIKKEI 14,732.61 -0.07 % -9.81 MSCI ASIA EX-JP 544.29 -0.49 % -2.67 EUR/USD 1.3501 0.07 % 0.0009 USD/JPY 98.93 0.11 % 0.1100 10-YR US TSY YLD 2.695 — -0.01 10-YR BUND YLD 1.907 — -0.01 SPOT GOLD $1,323.80 0.17 % $2.26 US CRUDE $103.45 -0.14 % -0.14 > GLOBAL MARKETS-Asian shares lose ground, Fed the usual suspect > US STOCKS-Wall St falls on Fed officials' comments, Washington worries > Nikkei dips on Fed taper concerns; iPhone suppliers shine > FOREX-Dovish central banks keep euro and dollar pinned down > PRECIOUS-Gold firms after 3-day drop, Fed uncertainty persists > METALS-London copper slips on prospect of swell in supply > Brent edges down near $108 ahead of Iran nuclear talks COMPANY NEWS: TELECOM ITALIA, TELEFONICA Spain's telecoms group Telefonica has reached an agreement to raise its stake in Telco, the holding company that controls Telecom Italia. to an initial 65 percent with an option to bring the stake to around 70 percent, a source with direct knowledge of the situation told Reuters on Monday. FIAT Chrysler Group LLC on Monday filed paperwork for an initial public offering, an action that could slow majority owner Fiat's plans to take full ownership of the U.S. automaker. ALITALIA, AIR FRANCE Air France-KLM deferred a decision on whether to offer more help for struggling Alitalia on Monday, saying it needed more information about its Italian partner's finances. MONTE DEI PASCHI DI SIENA Banca Monte dei Paschi di Siena holds board meeting to approve restructuring plan on Tuesday.
However, the enlarged cormorant populations have led to significant conflicts in many parts of Europe with recreational and commercial fisheries, and fish farms. For this reason, an interdisciplinary network of almost 70 researchers from 30 countries contributed to the 'INTERCAFE: Interdisciplinary Initiative to Reduce Pan-European Cormorant-Fisheries Conflicts' project which was funded through the EU COST Action programme. INTERCAFE was chaired by David Carss, a vertebrate ecologist from the UK's Centre for Ecology & Hydrology, and drew together researchers from a number of disciplines, including bird-related and broader ecology disciplines, fisheries science and management, sociology, social anthropology and international law, together with experts on fisheries production, harvest and management, local interest groups and international policy-makers. The INTERCAFE final reports give fisheries managers, conservationists, researchers and decision-makers scientific data and wide-ranging information on the key factors influencing cormorant ecology and cormorant movements throughout the year at the European scale. They also provide a wealth of experiences, as well as practical measures and options for considering and addressing cormorant-fishery issues across Europe from ecological, social, cultural and legal perspectives. There are five main reports from the project which cover: A synthesis on cormorant ecology within Europe, including the first pan-European census of the number and distribution of cormorants in summer and wintertime An overview of field techniques and standard research methods for cormorants, fishes and the interactions between them An overview of available management techniques — a 'Toolbox' covering methods for reducing cormorant problems at European fisheries Analysis of cormorant-fisheries conflicts at carp-rearing ponds — an important freshwater fishery sector across continental Europe — where problems at individual sites can be caused by birds which breed as far as 2000 km away An in-depth, underpinning exploration of many of the social, cultural and legal perspectives embedded in cormorant-fisheries conflicts David Carss from the Centre for Ecology & Hydrology welcomed the publication of the reports, "This COST Action brought together a wide range of people — both scientific researchers and those on the ground who are affected by cormorant-fisheries issues through their work, livelihoods, and recreational pursuits. The large number of people involved with INTERCAFE deserve great credit for the time, commitment and dedication they gave so freely to the project on a voluntary basis. They and the authors of the reports should take considerable satisfaction at the publication of these final reports. But to refer to the outputs as 'final' is really a misnomer. They are certainly not the last word on cormorant-fishery matters; rather, they provide an important and comprehensive synthesis of the subject, not only from a scientific but also from a social, cultural and legal point of view. As such the reports could be considered a milestone with respect to the examination of cormorant-fishery conflicts across Europe." He added, "The challenge of the COST action during INTERCAFE was to address the cormorant-fishery issue from ecological, socio-economic, and practical perspectives.
In just over a month, were bringing the TechCrunch Disrupt Conference to Europe for the very first time and with it, one of our big ol Hackathons. Our Disrupt Europe 2013 Hackathon will run overnight from Oct 26-27th. If youve never been to one of our Hackathons, heres what you need to know: once youre in, youve got just shy of 24 hours to build the best, most incredible thing you and your self-selected team can build from the ground up. At the end of the crazy, exhausting, overnight sprint, youve got 60 seconds to pitch your teams hack in a battle for fame, glory, and a bunch of crazy prizes. The top team takes home $5,000 dollars in cash, and the top three teams get to present their projects in front of the massively influential audience at the main Disrupt conference. There will also be a bunch of fantastic prizes from our API sponsors, but well announce those in just a few weeks So, what should you build? Something amazing. Something clever. Something that shows just how crazy talented you and your teammates are. Remember: this is a Hackathon. Our judges wont be looking for the thing with the best potential business model theyre looking for something that makes them stop and say Whoa. Were changing things up a bit this time around. Since its our first big event outside of the US in some time, were keepin the attendee list for this Hackathon a bit smaller than its stateside counterparts. Weve got a newly polished set of rules to keep things fair and to help make sure everyone at the event has a great time and, like all of TechCrunchs upcoming events, our anti-harassment policy is in full effect here. Oh, and just to sweeten the deal a bit more: even if you dont take one of the top three spots or win one of the awesome API sponsor prizes, theres still something great up for grabs. Each of the top 40-or-so teams (with the final number depending on how many teams enter) who present will get two tickets to the entirety of the Disrupt Europe conference, normally valued at nearly $1k each.
Europe Factors to Watch-Shares set to rebound after 2-day dip
"There is no counter-balance." http://www.globalpost.com/dispatch/news/regions/europe/130920/europe-roma-hate Art Basel gathers works from around the world for its annual shows. Photo Jaume Plensa's "Tel Aviv Man" at Art Basel, the worlds premier trade fair for leading galleries and collectors focused on modern and contemporary art. – [/] Photo The front of the Art Basel building. This years show attracted 303 of the worlds top galleries from 36 countries, showing the works of more than 2,500 artists. It drew more than 62,000 visitors, a new record. – [/] Photo Platform Gallery's Chen Wei and one of his "Recovery Room" series at Liste Young Artist's show. By the time the week was over he had sold more than 10 works, with prices ranging from $1,800 to nearly $3,000. – [/] A performance spectator admires some of the pieces at Basel Art. – [/] Photo A performance piece at Basel Scope, done by an unidentified nearly naked man who moved in slow motion up and down the aisles dressed like a Greek version of Mars, the god of war. – [/] Photo A performance piece at Scope. The man clutched a staff, on which a plastic container for motor oil with the BP logo was impaled. – [/] An installation piece at Basel Art. – [/] An installation piece with paper tubes at Basel Art. – [/] A gallery scene at the Scope Basel show.