Written specifically for McAllisters formidable talents, it starts off with a burst of sound, the soloist in the thick of it right from the top. At first its a fast and rhythmic ride, carrying soloist and orchestra (and audience) along; then it slows for a slow, seductive section with a less frenetic mood. Its a temporary respite. Having caught its breath, the concerto launches a zippy, complex conclusion that made a blur of McAllisters fingers. McAllister was phenomenal, giving a dazzling performance that rocked the audience to its feet for a prolonged and well-deserved ovation. Robertson and the orchestra were right there with him all the way, totally connected, with notable work by associate principal trumpet Thomas Drake and principal horn Roger Kaza. Adams joined them on stage for his share of seemingly endless approbation. The second half began with Adams cheerily minimalist The Chairman Dances, rendered to great effect. Then came Gershwins Concerto in F, with pianist Jon Kimura Parker as soloist. Parker, who hadnt performed with the SLSO in over a decade, made a welcome return. He and Robertson shaped the music superbly, Parker supplying a clear sound and fine contrasts. The boffo finish to the first movement sparked spontaneous (and deserved) applause.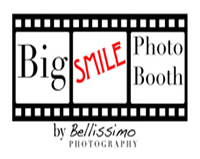 In fact, i'd say classical music is moving forward, aesthetically and scientifically. Earlier, it was like a Himalaya today, it's like a sea with rivers and tributaries. Given technology and media, do young people have the patience to learn over years? This whole thing about having to learn for years earlier was all because there was no choice technology wasn't so advanced and there was nothing much to do. Today, a person comes with a phone and records for two hours on it. He gets one hour's learning from that. In our times, there was no such technology. One had to practise for hours because when guruji would ask one to recite the previous day's learning, one could recall only 10-15 minutes of that therefore, we'd become trained singers in 10-15 years. Today, someone with talent can become a good singer in three or four years. What do you enjoy besides music? I love to teach, play patience, do my riyaaz and watch news on TV anything related to politics!
Music and Evil: Top 20 Halloween Songs (Pt. 1)
It embodies the "Sexy Halloween" that I wrote about in my previous article. 17.) Marilyn Manson "This is Halloween" This only gets a number "17" because it barely counts. Mr.Manson is always dark. So he almost doesn't count to be eligible for my criteria. HOWEVER, this song was made specifically for Halloween/"The Nightmare Before Christmas". 16.) Alkaline Trio "Draculina" This is the first song on this list that I actually listen to a lot, even outside of Halloween. This song is not particularly a Halloween song, but it counts because the band is not typically dark…not in that way. They're depressing lol, but they're not singing about Angels and Demons and "Draculina" and stuff. So this counts as a normal song that can be played at a Halloween Party. 15.) Monster Mash I didn't pick this or the next one. I asked a friend for help and they gave me these HORRIBLY CLICHE song choices. This is a Halloween song, and it could play at a party without anyone being like "WTF?!" So, it counts I guess. 14.) Ray Parker Jr. "Ghostbusters" Theme This is only allowed for ONE reason. Because Ghostbusters was my favorite movies for more than half of my life and even now is still on my list of personal favorites.