Some 59 percent of UK financial services firms said they felt more optimistic about their business situation, compared to 6 percent who were less optimistic, according to the latest quarterly CBI/PwC financial services survey, released on Monday. The positive balance of 53 is the highest since December 1996. The survey, covering the three months to early September, also showed a net 24 percent of financial firms increased staff in the period, the biggest rise for six years. A net 14 percent of firms expect to increase staffing again in the current quarter. The CBI/PwC survey is based on the balance of firms reporting an increase and those reporting a decrease. The survey findings indicate about 10,000 jobs were added in the third quarter and another 2,000 will be created this quarter, taking UK financial services jobs to 1.14 million, CBI/PwC estimated. Business volumes fell in the latest quarter, however, mainly in banking. The CBI said 22 percent of financial firms reported a rise in business volumes, but 32 percent said they were down. A big majority of firms expect volumes to increase this quarter, it said. "Banks' optimism is increasingly buoyant despite seeing a slight seasonal blip in commercial and industrial volumes. Activity and profitability are expected to grow as the economy recovers, and investment in new products and infrastructure is increasing," said Kevin Burrowes, PwC's UK financial services leader.
UK breaks into ITU's top 10 for ICT development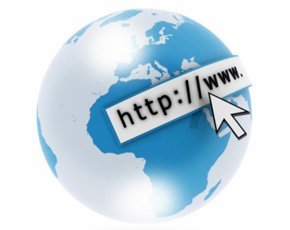 The ICT Development Index (IDI) from the United Nations agency uses 11 indicators to judge the level of ICT access, use and skills of 157 countries and comes up with a benchmark score for each nation. The UK had been sitting just outside the top 10, in 11th place, but this year managed to rise up the ranks to eighth, pushing both Luxembourg and Hong Kong down a place. The Republic of Korea remained the leader of the pack for the third year in a row, with the Nordic countries of Sweden , Iceland, Denmark, Finland and Norway nipping at its heels. All top 30 countries were defined as high income locations, showing the strong link between wealth and progress with ICT. But there were some positive signs in developing countries that were investing more into both mobile and fixed connections to improve access. This years IDI figures show much reason for optimism, with governments clearly prioritising ICT as a major lever of socio-economic growth, resulting in better access and lower prices, said Hamadoun Toure, secretary general of the ITU. Our most pressing challenge is to identify ways to enable those countries which are still struggling to connect their populations to deploy the networks and services that will help lift them out of poverty. Slow progress towards worldwide internet connectivity The report showed there are now 2.7 billion people globally using the internet. As the ITU pointed out, however, this meant there was still a way to go to get universal connectivity. This means there are still 4.4 billion people who are not yet online, read the report. Priority attention needs to be given to the unconnected, and action needs to be taken to improve the accessibility and affordability of broadband internet services everywhere to usher in an inclusive information society. Mobile subscriptions almost equalled the worlds population at 6.8 billion. By the end of 2012, 50% of the worlds population was covered by a 3G connection , but this was something the ITU believed needed to grow to increase the availability of internet services. This is mostly down to reduced growth in developed countries, whereas developing countries were putting significant investment into fibre networks. The ITU still described the divide between the two as substantial, as while penetration will reach 10% globally this year, it will serve 27% of the population in developed countries compared with just 6% in developing countries. Prices of fixed connections fell significantly in the past four years, dropping by 82%.
Google UK Ltd's Tax Rate Was Actually 83.8% Of Profits So What Were The Guardian Talking About?
That this simply is not true is something of a blemish on that great newspapers reputation. Not as much as their publishing this piece of dreck on the subject, true, but then that was a comment piece where the rules of reality and evidence are thought to be rather lower. But heres their report anyway : Google is back in the firing line over its tax affairs after the giant internet firm revealed it paid only 11.6m to the Treasury last year, despite generating $5.5bn (3.4bn) of business in the UK. Margaret Hodge, the chairwoman of the Commons public accounts committee who earlier this year accused Google of breaking its company motto of dont be evil said it had once again shown contempt for its customers and UK taxpayers. Googles complex tax arrangements, under which sales are booked in Ireland but revenues funnelled to a subsidiary in the tax haven of Bermuda, help the group pay minimal tax on the billions it earns outside the US. Google UK said in its latest accounts that it earned pre-tax profits of 37m on a turnover of 506m. The thing is, Google didnt pay 11.6 million in tax on that 37 million profit. Its paid 30.8 million in tax on that profit of 37 million for a tax rate of 83.8%. The actual accounts I have here. And as you can see the numbers The Guardian are using are simply wrong. The reason why theyre wrong is also simple enough to explain. Google was expensing certain of the stock awards that theyve made to staff. HMRC has, possibly correctly, insisted that these are not in fact tax-deductible expenses. They might well be correct under IFRS but theyre not under the tax rules: therefore previous tax deductions taken have to be reversed and the tax paid.